Berlin to Baltic Coast: Berlin, Warsaw, Torun, and Gdansk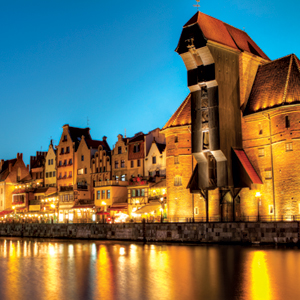 Berlin to Baltic Coast
Experience Berlin, the lively capital of a reunited Germany, where fashion, art, culture and cuisine cast a modern glow on this historic city. Then head for Warsaw, the cultural capital of Poland and continue to world-class Torun, one of the oldest cities in Poland, birthplace of the astronomer Nicolaus Copernicus. Finish your journey at thousand-year-old Gdansk, Poland's principal seaport and gateway to the Baltic coast.
Includes:
...
About Avanti Destinations
The passion to serve and inspire savvy travelers with innovative and personalized vacations has been the driving force for 31 years at Avanti Destinations. We have the passion for independent travel and want to share it with you! We provide you with authentic travel experiences backed by our expert knowledge. You go where you want. When you want. With the flexibility to savor special moments along the way. Your vacation is uniquely yours. That's Avanti!
Our record of success at Avanti
...